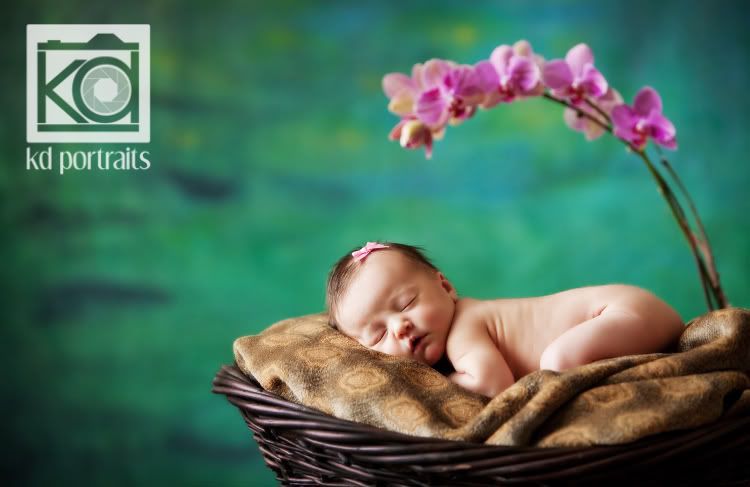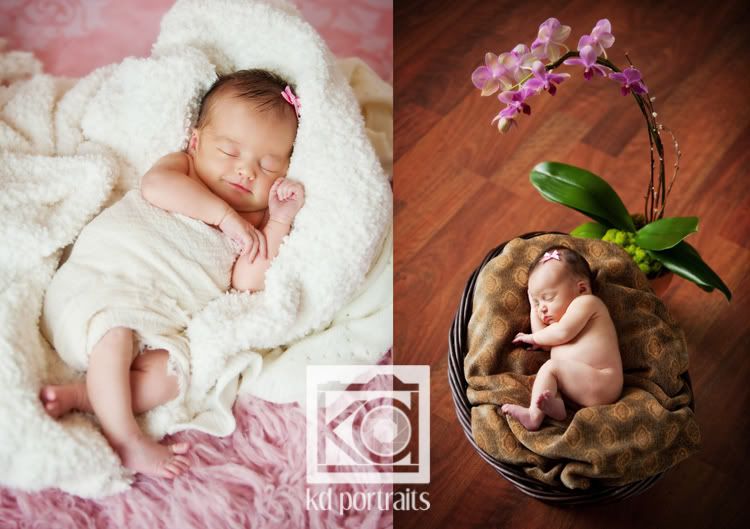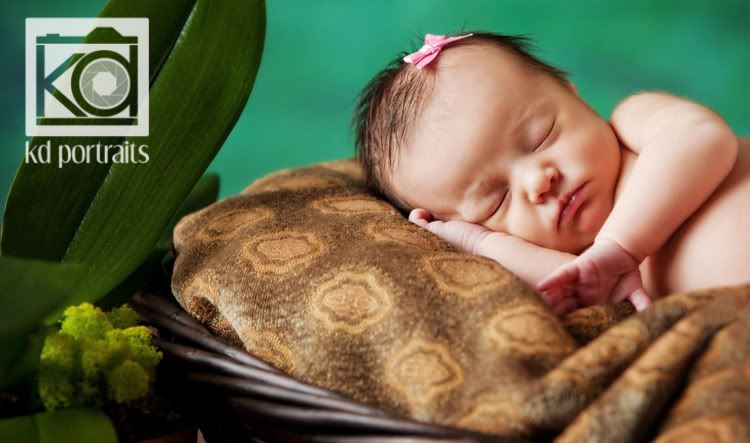 I've said it before - I love making each session different and personal. When the Mom of this sweet 6-day old baby girl called to arrange her newborn portrait, she told me about receiving a beautiful potted orchid as a gift from her co-workers. She also had purchased a basket, and wanted to incorporate these into the portrait session. Of course I calmly expressed that this would be a lovely idea (and inside I'm jumping up and down squealing like a 12-year old.)
The results of the last couple of sessions with the customized props have ignited me creatively, and I want MORE! So, I am hosting a "personalized prop" giveaway. Here's how you enter: email me a photo of something that has meaning to you (kris@kdportraits.com.) It can be anything from furniture to toys to jewelry, etc. Then in a brief message, let me know its story, and how you imagine it being used to create an heirloom portrait.
I will pick one entry to receive a complimentary session and a 20 inch portrait from the session.
You can enter as many times with as many props as you'd like, and so can your friends and family. Your entries must be received by March 6, and the winning session must take place before March 31.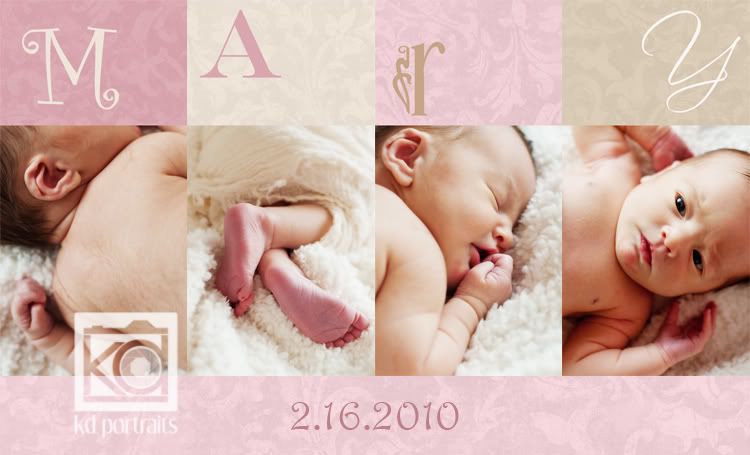 By the way, how gorgeous is this birth announcement idea? What a precious happy baby! Seriously, J, it was a pure joy to create these images. Thanks so much!