I just have to post a quick brag about my amazing kids. We are working on a Family Boy Scout patch, and for this, the kids and I all entered the Utah State Fair. My artistic boy entered a painting of Optimus Prime and Megatron. Alas, the judges didn't fully appreciate my son's talent, and he didn't get a ribbon, but he was such a good sport about it, and still very proud of his painting. My appologies! I forgot to take his photo with his exhibit.
My daughter entered photography with some of the images she took on our cruise. She won First Place!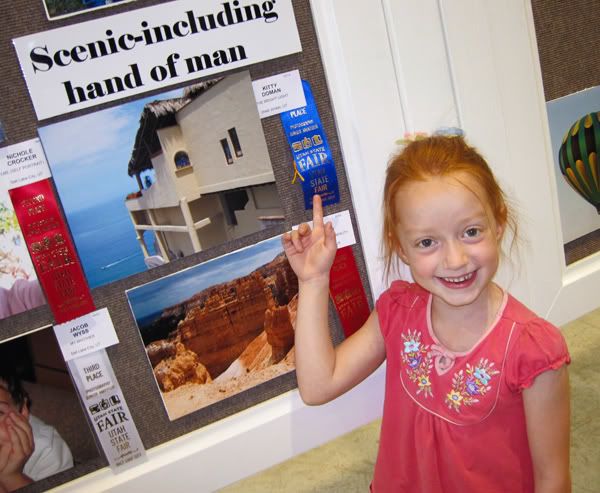 As exciting as that was, it was even MORE exciting when she found she'd won First Place... again! Blue Ribbons on two of her three prints entered. That's my girl!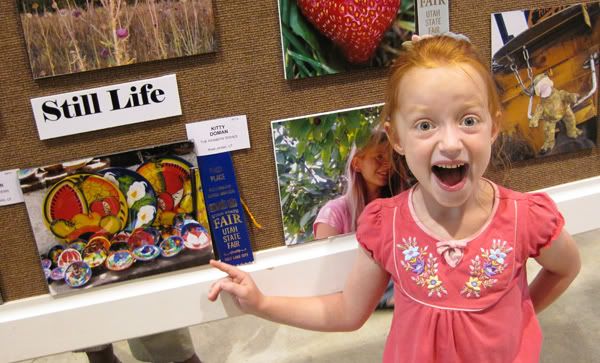 What better way to celebrate than with cotton-candy beards? My kids are so awesome.