I just have to post how awesome the Boutique was tonight! I went with the intent to network, and met some very creative and wonderful people. I'm not exaggerating when I say that the cabbage rolls were better than the chocolate-dipped strawberries. I think I will crave them for a long time. Thanks to everyone who signed up to be on the mailing list. I will complete the drawing for the complimentary session this weekend when I post the winner of my blog-renaming contest (it's not too late to get your suggestions in!) I have to say I did my part to stimulate the economy tonight. I bought another hat by Little Daisy. I am so addicted to these things - I can't resist them because when I think about a tiny human head fitting into one of these delicate little things, I get all mooshy inside.

I also got myself some sweet deals. Anyone who knows me well knows that I LOVE pirates, and when I saw this hat, and it was only $19, I had to buy it! What a steal! I'm so wearing this to Disneyland next month... And these earrings were only $3! I felt a little giddy all night bargain-shopping. I got several gifts that I may have a hard time giving up...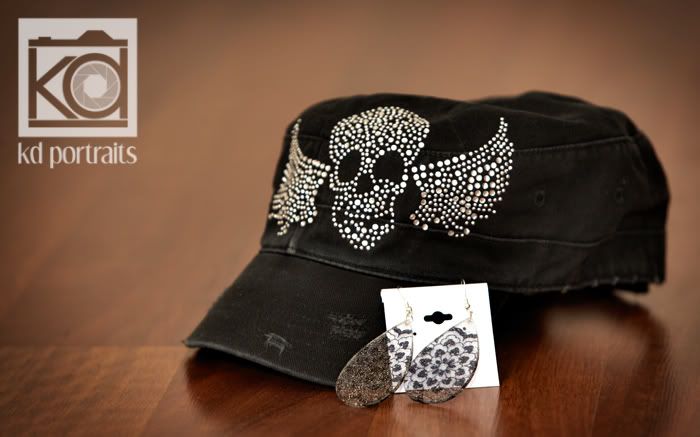 I may be connecting with some of the vendors I met tonight in a future boutique. Give me some feedback, everyone - what kinds of products would you be interested in? What would make an event perfect and irresistible for you? I'll see if I can round up some of those cabbage rolls.